Boiler Installation
Planning on making capital improvements? When your facility needs a new boiler, our boiler installation professionals in Pittsburg, PA have you covered from start to finish. We help you design and implement a boiler system that meets the needs of your business, keeping your budget in mind while providing efficient, dependable installation.Our team includes skilled pipe fitters and welders who also understand the peripheral components of boilers. That means there's no need to hire subcontractors when you work with us—we do it all, start to finish.
Boiler Service
We provide boiler services to every Pittsburgh, PA business that needs it. Our clients include all companies that use large, industrial boilers, including lumber mills, hospitals, dairy plants, school districts and more. Our team can handle any type of routine maintenance or repairs you may encounter with a boiler. Services include:
Control updates
Combustion testing
Refractory repairs
Boiler tube replacements
We recommend implementing a routine maintenance plan for your boiler to stay ahead of any potential issues. Should a problem arise, our team is able to lend a hand at any time. We're on-call during any emergencies, and we'll send a technician to diagnose and treat the issue to reduce downtime and get your boiler back on-line.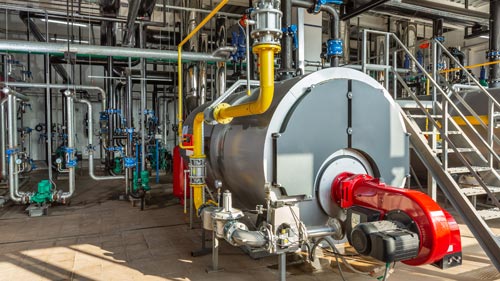 Experts in Boiler Installation, Maintenance and Repair
For 25 years, Punjack Mechanical LLC has served the Pittsburgh, PA area with reliable boiler system design, installation, maintenance and repair. Our technicians understand every component of an industrial boiler system and industrial trash compactor, providing dependable service that you can count on. Need emergency service right away? Contact us at 412-488-6449 and we'll be there.